Feedback from Departmental Councils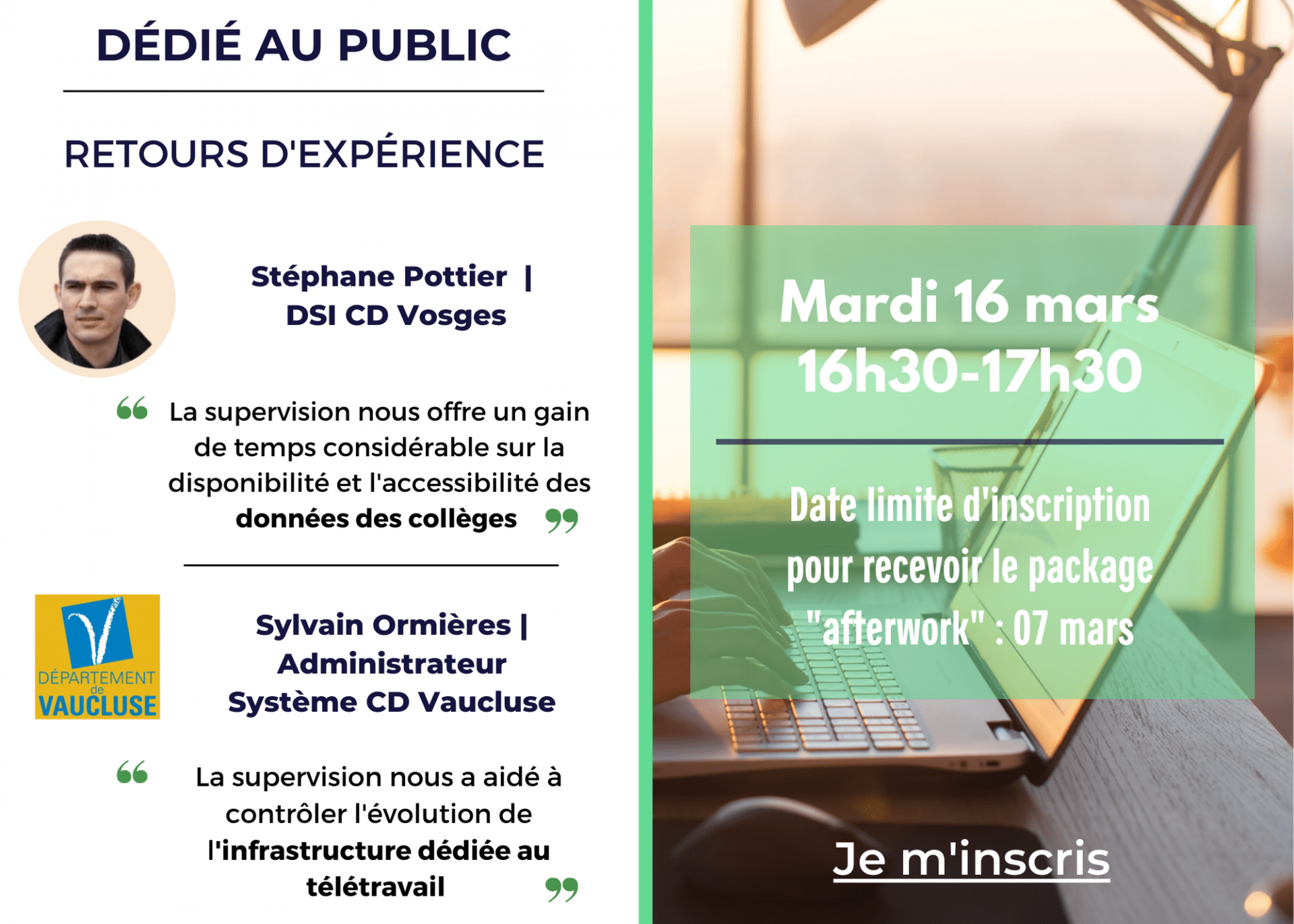 In partnership with Coter Numérique, ServiceNav is honoured to welcome Stéphane Pottier and Sylvain Ormières, respectively CIO and system administrator of the Vosges and Vaucluse departmental councils.

Find out how the Covid-19 context has shaken the uses of the supervision : teleworking, continuous service, remote exercise monitoring, deployment of mobility in colleges, etc.
It's up to the user!
Planning
Webinar Schedule :
16.30 : Feedback from Stéphane Pottier, CIO of the Vosges Departmental Council
16h45: Feedback from Sylvain Ormières, System Administrator of the Vaucluse Departmental Council
17h00: Afterwork during the time dedicated to questions / answers

Mail not received after registration?
ServiceNav - 2020 Review / Presentation of the key development areas
EAI and Application Supervision
ServiceNav - News 4.10, 4.11
Ready to discover
ServiceNav

?