Monitor your Office365 usage
You have discovered the Office 365 business monitoring in our previous webinars and you want to reproduce it in your environment?
Do you want to know how to make a dashboard on Office 365 usage with ServiceNav?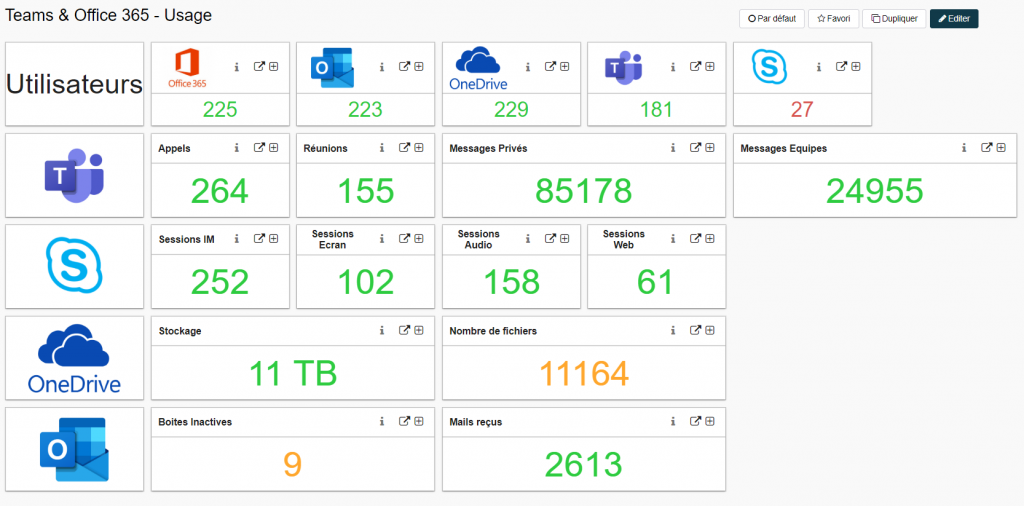 Coservit - a Microsoft partner - offers you a webinar "Supervising your Office365 usage with ServiceNav":
Implement Office 365 monitoring services: Teams, Outlook, OneDrive ...
Create and design your Office 365 & Teams Usage DataViz dashboard
Join the 30-minute webinar to understand the technical implementation of these uses.
We look forward to seeing you!
Mail not received after registration?
Lunch / aperitif IT Partners 2021
Feedback and cocktail reception: supervision in the luxury and retail sectors
The weather & SLA of your SaaS applications through monitoring - Feedback and virtual breakfast
Ready to discover
ServiceNav

?