Feedback from the Departmental Councils
[Replay] Missed our webinar? No worries, here's something to catch you up!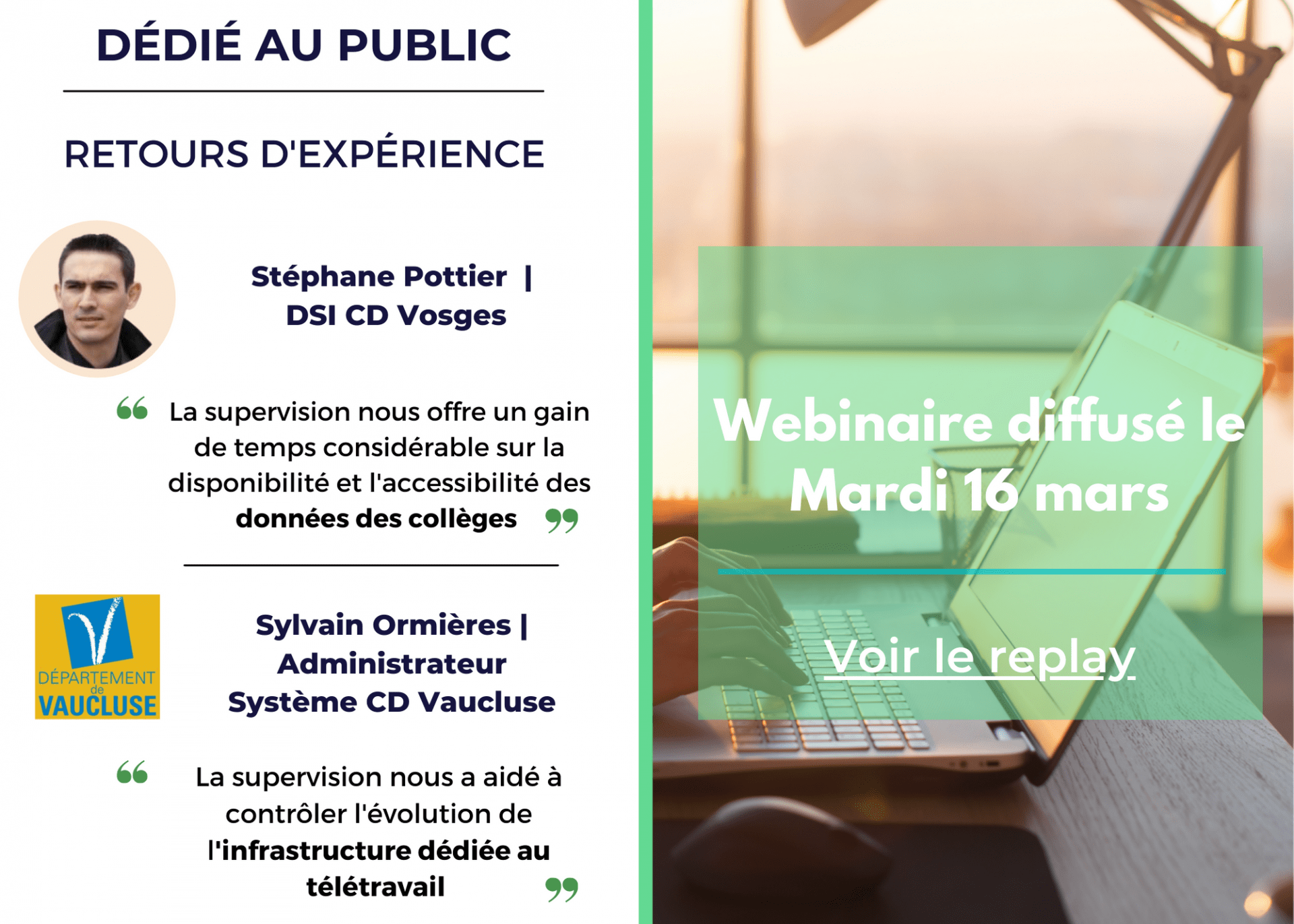 On March 16th, ServiceNav had the honour to welcome Stéphane Pottier and Sylvain Ormières, respectively CIO and system administrator of the Vosges and Vaucluse departmental councils.
In partnership with the Coter Numérique, we organized this feedback in an original format, adapting to the health context: a virtual afterwork! We had sent an "afterwork pack" to each participant beforehand and those who wanted to could turn on their camera during the time dedicated to questions and answers in order to drink together! A friendly atmosphere more than welcome in this very special period...

Come and (re)discover the topics discussed during this webinar directly related to the Covid-19 context and its impact on the uses of the supervision teleworking, continuous service, remote monitoring of exercises, deployment of mobility in colleges, etc.

Mail not received after registration?
Testimonial from Grenoble University Hospital on its use of AppsMon - Webinar and cocktail preparation workshop
An exceptional evening at the Longchamp racecourse
Discover the new solution of the EasyVista group: Goverlan
Ready to discover
ServiceNav

?